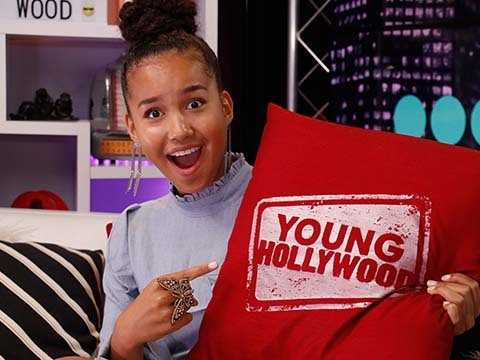 How to Dress Like Andi Mack's Sofia Wylie
The Young Hollywood Studio welcomes "Andi Mack" star Sofia Wylie, and we're eager to hear all about any behind-the-scenes she gets up to with her co-stars on the set of her hit Disney Channel, show! She also shares her feelings about making the cover of 'Inside Dance' Magazine, plus she talks about filming the movie 'Back of the Net' in Australia, reveals her fashion must-haves, and shows off her signature dance move!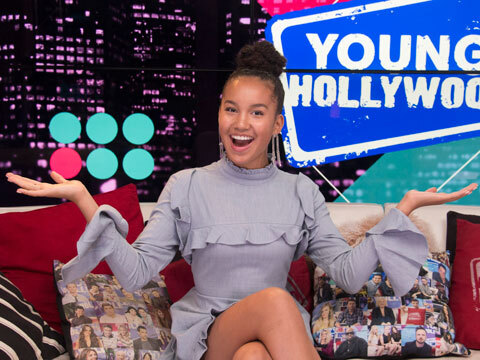 Sofia Wylie's First Memory on Andi Mack Set
"Andi Mack" star Sofia Wylie is hanging out with us at the Young Hollywood Studio for the first time, so we must play the Game of Firsts! Find out her first online username, her first celebrity crush, her first memory of the set of her Disney Channel series, and much more!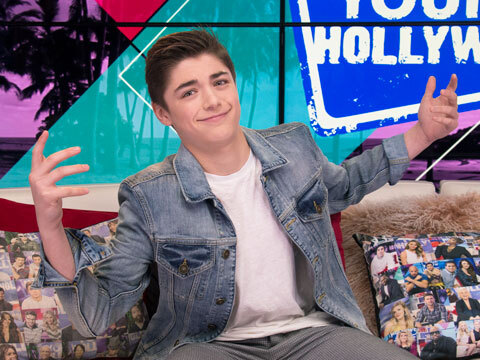 Andi Mack's Asher Angel Teases His New Music
The Young Hollywood Studio welcomes the multi-talented Asher Angel to get the scoop on any and all behind the scenes shenanigans from his hit Disney Channel series "Andi Mack" and how he manages to balance his music and acting projects (just don't make him choose between one or the other)! Plus, he tells us about his experience filming the superhero flick 'Shazam!' and playing the alter ego of Zachary Levi!
Andi Mack's Asher Angel's Disney Impersonations
We're hanging out with "Andi Mack" star Asher Angel in the Young Hollywood Studio, and as a member of the Disney family, it's only fitting that we test his knowledge of other Disney Channel classics with a couple rounds of "Heads Up", Disney Edition! See how well he knows classics like "That's So Raven" and "The Cheetah Girls" as well as more recent faves like "Bizaardvark" and "Bunk'd"!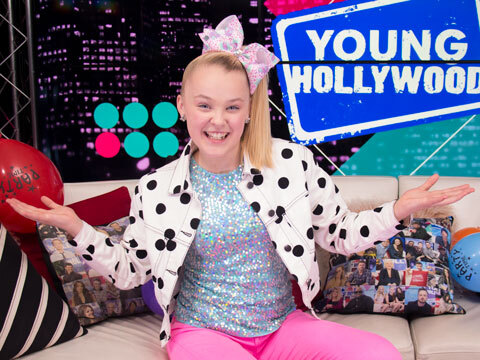 JoJo Siwa Talks Merch, Music, & Lip Sync Battle Shorties
We are jazzed to welcome back to the Young Hollywood Studio the one and only JoJo Siwa! She gives us all the scoop on her many, many projects, from her tons of merch and insane collection of bows, to her favorite projects with Nickelodeon and most memorable performances from "Lip Sync Battle Shorties" to her single "Every Girl's A Super Girl" and the empowering message behind it!